Evaporative Cooler & Swamp Cooler Repair and Installation in Colorado Springs
Quick. Reliable. Quality.
True North Heating & Cooling is Southern Colorado's first choice for both residential
and commercial swamp cooler and evaporative cooler services.
Swamp Cooler Repair, Installation, and Maintenance
With over two decades of experience, our team provides the best swamp cooler installation for both commercial and residential properties. We also specialize in swamp cooler maintenance and repairs to keep your system running!
If you have questions or concerns about swamp cooler installation, maintenance, or repair, call the swamp cooler professionals at True North Heating & Cooling now!
We offer professional HVAC services without the premium pricing.

Air Conditioning Repair
Our professionally trained technicians provide AC repair services for all makes and models of AC equipment.
---

Property Managers
With over two decades of experience, let our team help you by keeping your property's HVAC systems maintained across the long haul.
---

Water Heaters
True North Heating & Cooling is Southern Colorado's choice for all your professional water heater needs.
---
The Swamp Cooler Professionals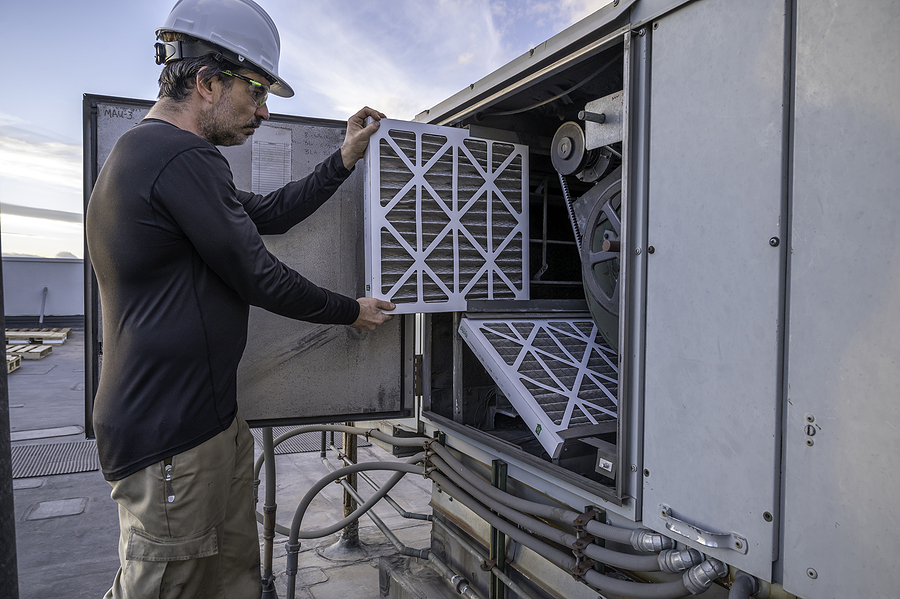 Did you know that your swamp cooler is also known as an evaporative cooler? Evaporative cooling was the primary source of inexpensive and simple cool air temperatures before the invention of air conditioners.
At True North Heating & Cooling, we know how important comfort is to you, and that is why we are a leader in swamp cooler repair and installation in Colorado Springs
By treating every home and business like it's our own, we give each customer the very best in professional HVAC services, including air conditioning repair, heating installation, and other HVAC services.
Moreover, we also handle any swamp cooler or water heater issues as well as offer complete HVAC maintenance or HVAC inspection services across all of Southern Colorado.
Give us a call today!
Why Choose Us?

I'm Isaac Hackler, owner of True North Heating & Cooling.

I have been an HVAC contractor for over two decades, and carry almost 50 vendor certifications.

My team's focus on customer service during all phases of your heating or furnace repair has been a central pillar to our success.

Moreover, knowing that trust is earned and is a valuable asset to a company, we value our relationships with not only our clients, but with property managers and their clients.  

Our goal with clients & property managers is to provide the best possible service in a timely manner to earn the trust that is so essential to having a reliable and stable relationship.  

We offer the same 24-hour service and response times to our property managers that we offer to all of our clients. We service and repair all makes and models of heating and cooling equipment in both the residential and commercial applications.

Finally, we seek to provide the best possible service to all properties including residential homes, apartment complexes, multifamily homes, and commercial office buildings. 

Our current clients know that they can call on True North Heating & Cooling to get the services desired at a fair price and in a timely manner.

They know that they can count on getting the job done right and an honest answer on the exact remedy to the problem at hand.
The True North Guarantee

Our HVAC equipment carry manufacturer warranties that last up to 10 years if you register your unit.

Moreover, we offer a 1 year labor warranty on new equipment installs, and all repair parts are warrantied for 30 days.
Swamp Cooler FAQ

Swamp Cooler Tips

Q. How do portable evaporative coolers work?

Firstly, evaporative coolers have very few components.

They use a fan, cooling media and water to cool down your space.

With the natural power of evaporation, they can reduce air temperature as much 25 degrees F. Here's how they do it:

Warm air is pulled into the unit
An internal pump moves water from the water reservoir up over the rigid cooling media
The fan pushes air out through the saturated media, adding moisture and cooling the air
Cool, refreshing air exits the unit and enters your space

Evaporative Cooler Considerations

Since moisture is added to the air, a fresh air source (open window or cracked door) is required for indoor use.

They are only suggested for dry environments when being used indoors, but take advantage of their cooling technology outdoors anywhere in the USA.
While some moisture is added to the air, evaporative coolers aren't misting fans. You won't feel wet sitting in front of one.
Evaporative coolers are earth-friendly and inexpensive to run since they use evaporation instead of a compressor & refrigerant like ACs.

Q. Will a swamp cooler make everything in my room damp?

No. The keyword in their cooling process is 'evaporation', so they will not make the contents of your room wet or leave you feeling damp.

As dry air moves through the swamp cooler, it absorbs moisture from the saturated cooling pad before being released. This process evaporates the tiniest of water droplets into the air, so air is invisibly moisturized and cooled.

Q. Is an evaporative cooler only effective in dry climates?

An evaporative cooler can be used in outdoor or semi-outdoor areas (like garages, porches and backyards) anywhere in the country – even if you live in humid conditions.

A swamp cooler does, however, add moisture to the air as it cools.

Therefore, if you live in a typically humid climate, then don't use your evaporative cooler indoors.

Adding more humidity can actually make your space feel clammy despite the cool air you're adding.

Use them anywhere outside on patios, covered porches or in garages.

Note: A fresh air source is required when using swamp coolers indoors (even in dry areas of the country).


Q. Why are evaporative coolers considered more efficient and eco-friendly than air conditioners?

They don't use energy-heavy compressors and harmful toxic refrigerants to facilitate the cooling process.

An AC's compressor, not the fan, is the major energy user and the main reason for your high cooling bill.

In certain scenarios, cooling with a swamp cooler can cost up to 50% less than a traditional air conditioner because you're using less energy.


Q. How do I determine what size swamp cooler I need?

When choosing a size, it's helpful to calculate the ideal CFM, or cubic feet of airflow per minute, an evaporative swamp cooler should have in order to optimally cool your room.

CFM is essentially the amount of fresh air that is cycled through and cooled every minute.


Q. Does adding ice make a swamp cooler work better?

This is more of a popular myth than fact.

Evaporation simply doesn't work that way. While the ice may initially cool the air blowing over it for a few minutes–the way "lake effect" works, it doesn't make the evaporated air cold enough to feel the difference.

A thermometer may register a difference of 2 degrees at most, over about 30 minutes.

On a hot day, the ice will melt quickly, however you can safely add it to your evaporative cooler if you want to.

And don't forget, for questions on this or any other swamp cooler installation or evaporative cooler issue, just send us a message or call now!

Q. Will an evaporative cooler reduce temperature as well as an air conditioner?

An evaporative cooler will reduce the temperature significantly, but can't be set to maintain a certain temperature like air conditioners.

They can replace air conditioners in certain situations, like single rooms in dry climates.

For the best results with an evaporative cooler, follow the three steps below to achieve optimal cooling:

Have a Fresh Air Supply

Leave a window or door open in the cooling space to provide adequate fresh airflow.

Failure to do this will result in higher humidity and the air will begin to feel clammy as it becomes cooler.

A continuous fresh air source prevents this.

Use the Right Size Cooler

Remember, residential swamp coolers are room cooling solutions, which means they generate enough cooling power to cool a single room, but not multiple rooms

Keep Up with Maintenance

You'll need to clean your swamp cooler's cooling media periodically to maintain optimal cooling.

You may need to replace the media pads from time to time, & you'll want to clean the water reservoir or pan as needed to prevent mildew.

Q. How do I clean my evaporative cooler?

Like humidifiers, it's important to clean your swamp cooler's water reservoir or water pan regularly.

As a rule of thumb, drain your swamp cooler once a week to prevent fungus or mildew growth.

Other Tips

Store evaporative coolers in dry spaces and cover them during the off season if possible.
Clean the reservoir and let it dry before closing it up or putting it back in the swamp cooler.
You should also clean and/or replace cooling media based on the manufacturer's recommended timeline for hygienic and efficient operation.

Q. How long should I run the pump on my evaporative cooler?

Run the pump only for as long as you have water in the reservoir.

Running the pump without water will overheat the pump, causing it to burn out.

Many evaporative coolers operate without water using the fan alone and have a specific operating mode for this.

However, this recirculates the air without truly cooling it, which is sometimes just what you need.

Q. How often will I need to refill my evaporative swamp cooler?

This really depends on how often you use your cooler and the operating speed used.

Running your cooler all day at the highest speed, for example, will use more water. You may have to fill it a few times a day in this scenario.

Running your cooler periodically throughout the day and at lower speeds will lengthen the time between fillings. Most people need to refill the reservoir once every few uses.

Consider an evaporative cooler with continuous fill for less maintenance.

These units feature hose connection for continuous use without having to refill the water tank.
6 Types of AC Units

Evaporative Cooler & AC Tips

Not all air conditioning units are appropriate for every home. Having a basic knowledge of air conditioning unit types can help you save money, time, and electricity.

If you are planning to install an air conditioning unit for you home, you might want to consider the type of unit you need.

1. Central Air Conditioner

This type of air conditioning unit is made up of an indoor unit, which houses the evaporator coils and air handler, and an outdoor unit, which houses the condenser and compressor.

This type of AC unit is suitable for larger homes, and will efficiently cool and reduce the humidity of your indoor air.

Air is regulated through the separately installed duct system.

2. Ductless Mini Split Air Conditioner

Unlike a central AC unit, these units eliminate the obstacle of ducting.

In addition, the unit is mounted on the wall with air blowers. They are energy efficient & can help you conserve energy.

On the other hand, these types of units are suitable for cooling only a portion of the room.

In case you have a question on this or any other AC installation or HVAC installation issue, just send us a message or call now!

3. Window Air Conditioner

Simply put, heating bills increase as the heating system runs more frequently.

In addition, this causes an increase in utility costs, and increases your likelihood for needing heating repair.

Consequently, this could be a sign your furnace is going out.

Notwithstanding, a tune-up may be able to fix the issue and save you money.

And finally, letting one of our furnace repair technicians come take a look today can save you money tomorrow.

Nonetheless, we help you to weigh the signs that the furnace is going bad to make a financially sound decision.

4. Portable

Portable AC units are typically good for smaller rooms and do not require the hassle of installation.

Similar to window air conditioners, portable air conditioning units are enclosed.

The difference is that portable units can be moved from room to room. All you need is a power outlet, and your room will be cool.

5. Hybrid/Dual-Fuel Air Conditioner

This air conditioning unit is cost-efficient because it automatically switches fuels based on the outside temperature, combining both gas and electric power.

They are programmable and can be manipulated manually.

6. Smart Air Conditioner

Typically, a smart air conditioning unit is a mini split or window unit that is controlled through a smartphone.

With this technology, you can program the unit to reach a certain temperature at a particular time of the day or week.

Smart air conditioning units are known to be energy-efficient and convenient.

As their name implies, smart air conditioners require WiFi connectivity.

In case you have a question on this or any other air conditioning installation or AC installation issue, just send us a message or call now!

HVAC Repair
Our professionally trained technicians provide HVAC repair services for all makes and models of AC equipment.
---

AC Installation
True North Heating & Cooling is a premier air conditioning installation company in Colorado Springs.
---

Swamp Cooler
Evaporative cooling was the primary source of inexpensive, cool air temperatures before the invention of ACs.
---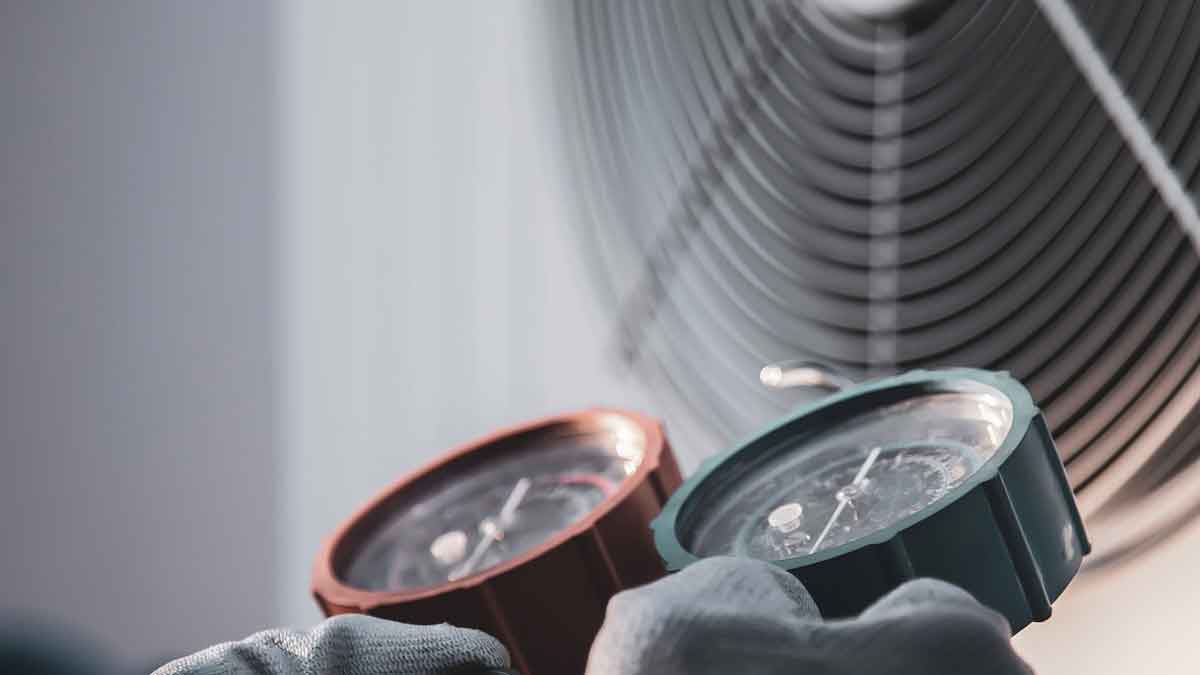 Proudly Serving Southern Colorado.
Fort Collins to Fountain, Monument to Woodland Park.
---
Office
2520 Brady Dr.
Colorado Springs, CO
80917
Office Hours
Mon-Fri: 8am – 5pm
Sat: 9am-12pm
Sun: Emergencies
Email
tools@truenorthheating.com isaac@truenorthheating.com
Telephone
Tel: 719-452-1800