Air Conditioning Repair & HVAC Repair
Quick. Reliable. Quality.
Southern Colorado's choice for air conditioning repair & HVAC repair services is
True North Heating & Cooling.
Licensed & Certified Air Conditioning Repair
With over two decades of experience, let our team help your air conditioning repair go off without a hitch.
If you have questions or concerns about your air conditioning repair, call the HVAC repair professionals at True North Heating and Cooling now!
We offer professional AC repair services without the premium pricing.
Need emergency AC repair? Call 719-428-1800 now!

Furnace Repair
True North Heating & Cooling is a premier heating repair & furnace repair company in Southern Colorado.
---

Heating & Installation
True North Heating & Cooling is a premier heating & furnace installation company in Southern Colorado.
---

Water Heaters
True North Heating & Cooling is Southern Colorado's choice for all your professional water heater needs.
---
Your Air Conditioning Repair Team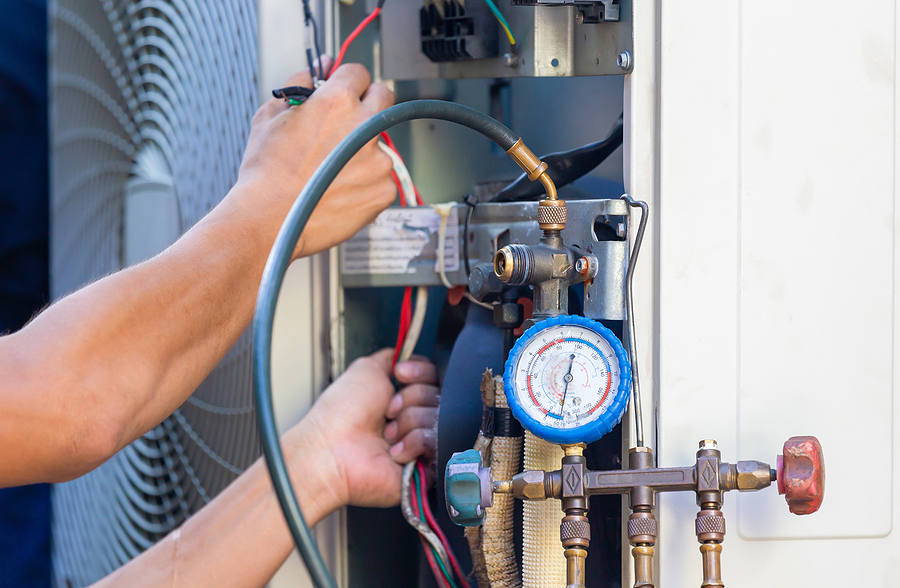 Air conditioning repair can be a Colorado necessity, and with over two decades in the industry, we've got the experience to handle all your commercial & residential AC repair needs.
At True North Heating & Cooling, we know how important comfort is to you.
We treat every home and business like it's our own by giving each customer the very best in professional HVAC services, including furnace repair, heating installation, and air conditioning installation services.
We also handle any swamp cooler or water heater issues as well as offer complete HVAC maintenance or HVAC inspection services across all of Southern Colorado.
Give us a call today!
---
Why Choose Us?

I'm Isaac Hackler, owner of True North Heating & Cooling.

I have been an HVAC contractor for over two decades, and carry almost 50 vendor certifications.

My team's focus on customer service during all phases of your heating or furnace repair has been a central pillar to our success.

Moreover, knowing that trust is earned and is a valuable asset to a company, we value our relationships with not only our clients, but with property managers and their clients.  

Our goal with clients & property managers is to provide the best possible service in a timely manner to earn the trust that is so essential to having a reliable and stable relationship.  

We offer the same 24-hour service and response times to our property managers that we offer to all of our clients. We service and repair all makes and models of heating and cooling equipment in both the residential and commercial applications.

Finally, we seek to provide the best possible service to all properties including residential homes, apartment complexes, multifamily homes, and commercial office buildings. 

Our current clients know that they can call on True North Heating & Cooling to get the services desired at a fair price and in a timely manner.

They know that they can count on getting the job done right and an honest answer on the exact remedy to the problem at hand.
The True North Guarantee

Our HVAC equipment carry manufacturer warranties that last up to 10 years if you register your unit.

Moreover, we offer a 1 year labor warranty on new equipment installs, and all repair parts are warrantied for 30 days.
Air Conditioning Repair: Top 6 Questions

AC Repair Tips

It can be frustrating to try and find straightforward answers when you're not an expert on AC repair, so we have put together a guide with answers to the most common questions.

1. How often should I have my AC serviced?

All units should be serviced a minimum of once annually, with periodic inspections up to 4 times a year to minimize AC repair.

Therefore, we suggest scheduling a consultation with a leading HVAC service company that has respected industry certifications.

Moreover, based on the age, size and usage of your system, a quality HVAC repair contractor can tailor a service plan to meet your budget requirements and keep your system running reliably.

2. Why does my system seem to need more refrigerant each year?

Leaking refrigerant not only causes your unit to lose cooling capacity and use more energy, it's also very bad for the environment.

In effect, refrigerant gases released into the atmosphere are one of the worst culprits in depleting the ozone layer.

An air conditioning system that needs recharging of refrigerant on a regular basis is leaking and needs repair.

Be sure to choose a service provider that uses the latest technology to find refrigerant leaks, since the old methods are very time consuming and will cost you more money.

3. Can my air conditioning control humidity in my building?

While there are a number of methods used to help your air conditioner remove humidity from the air, the most efficient methods involve using heat generated by the air conditioner itself to cause the unit to run long enough to remove more moisture from the air.

When properly designed and controlled, your air conditioning system definitely should keep the air in your building at between 40 and 60 percent relative humidity.

Humidity levels that are too high or too low are one of the leading causes of poor indoor air quality, and can result in mold growth, the spread of airborne illnesses, and even computer breakdowns.

If your building is too humid or too dry, your HVAC tech can check if your humidistat is properly set, or if your system requires HVAC maintenance.

And don't forget, for questions on this or any other air conditioning repair or HVAC repair issue, just send us a message or call now!

4. How can I ensure that my air conditioning unit lasts as long as possible?

The best thing you can do to prolong the life of your system and reduce AC repair is to have it regularly serviced by a professional.

In addition, here are a few tips for easy things you can do to avoid costly air conditioning repair:

Use programmable thermostats to reduce air conditioning usage when it's not needed.
Prevent dirt from clogging up your system, and keep airflow paths clear by keeping leaves & debris from collecting around your outdoor AC unit.
Use blinds and shades on west and south facing windows to keep out heat in the summer.

5. What do the air conditioner ratings mean?

EER (Energy Efficiency Ratio) is a measurement of the cooling output of an air conditioner divided by its energy usage, calculated under specific test conditions that represent peak load.

A higher number means a more energy efficient system.
SEER (Seasonal Energy Efficiency Ratio) measures the efficiency of cooling equipment, calculated based on a seasonal average instead of at specific laboratory conditions.

A higher the SEER rating means the unit is more energy efficient.
HSPF (Heating Seasonal Performance Factor) measures the efficiency of the system's heat pump.

Again, a higher number means a more efficient unit.

6. How can I reduce energy costs?

Since as much as 50% of your building's energy consumption is used by your HVAC system, here are a few tips:

Firstly, upgrade to a newer high efficiency air conditioning unit.

According to the U.S. Environmental Protection Agency (EPA), every dollar invested in energy efficiency can produce a double or triple return on investment.

Upgrading to high efficiency equipment can pay for itself in a surprisingly short period of time.

Secondly, choose ENERGY STAR labeled systems.

According to the US Department of Energy, these systems can save you $3 to $4 per square foot over the life of the equipment.

In addition, you also may be eligible for rebates from your utility company.

Thirdly, perform an energy audit to determine your usage needs, then install programmable thermostats to decrease usage when it's not needed.

For larger buildings, install zoning and Building Automation Systems to have more precise control over energy usage.

Fourth, install economizers, which measure outside air to determine when it's cool and dry enough to provide comfortable conditions inside.

If it is, outside air is used instead of running the air conditioner, reducing energy usage.

Finally, have your system regularly cleaned and tuned up.

Dirty systems with worn parts must work harder to produce the same results, and use more energy in the process.

And don't forget, for questions on this or any other air conditioning repair or AC repair issue, just send us a message or call now!
6 Types of AC Units

HVAC Installation Tips

Not all air conditioning units are appropriate for every home. Having a basic knowledge of air conditioning unit types can help you save money, time, and electricity.

If you are planning to install an air conditioning unit for you home, you might want to consider the type of unit you need.

1. Central Air Conditioner

This type of air conditioning unit is made up of an indoor unit, which houses the evaporator coils and air handler, and an outdoor unit, which houses the condenser and compressor.

This type of AC unit is suitable for larger homes, and will efficiently cool and reduce the humidity of your indoor air.

Air is regulated through the separately installed duct system.

2. Ductless Mini Split Air Conditioner

Unlike a central AC unit, these units eliminate the obstacle of ducting.

In addition, the unit is mounted on the wall with air blowers. They are energy efficient & can help you conserve energy.

On the other hand, these types of units are suitable for cooling only a portion of the room.

In case you have a question on this or any other AC installation or HVAC installation issue, just send us a message or call now!

3. Window Air Conditioner

Simply put, heating bills increase as the heating system runs more frequently.

In addition, this causes an increase in utility costs, and increases your likelihood for needing heating repair.

Consequently, this could be a sign your furnace is going out.

Notwithstanding, a tune-up may be able to fix the issue and save you money.

And finally, letting one of our furnace repair technicians come take a look today can save you money tomorrow.

Nonetheless, we help you to weigh the signs that the furnace is going bad to make a financially sound decision.

4. Portable

Portable AC units are typically good for smaller rooms and do not require the hassle of installation.

Similar to window air conditioners, portable air conditioning units are enclosed.

The difference is that portable units can be moved from room to room. All you need is a power outlet, and your room will be cool.

5. Hybrid/Dual-Fuel Air Conditioner

This air conditioning unit is cost-efficient because it automatically switches fuels based on the outside temperature, combining both gas and electric power.

They are programmable and can be manipulated manually.

6. Smart Air Conditioner

Typically, a smart air conditioning unit is a mini split or window unit that is controlled through a smartphone.

With this technology, you can program the unit to reach a certain temperature at a particular time of the day or week.

Smart air conditioning units are known to be energy-efficient and convenient.

As their name implies, smart air conditioners require WiFi connectivity.

In case you have a question on this or any other air conditioning installation or AC installation issue, just send us a message or call now!

HVAC Repair
Our professionally trained technicians provide HVAC repair services for all makes and models of AC equipment.
---

AC Installation
True North Heating & Cooling is a premier air conditioning installation company in Colorado Springs.
---

Swamp Cooler
Evaporative cooling was the primary source of inexpensive, cool air temperatures before the invention of ACs.
---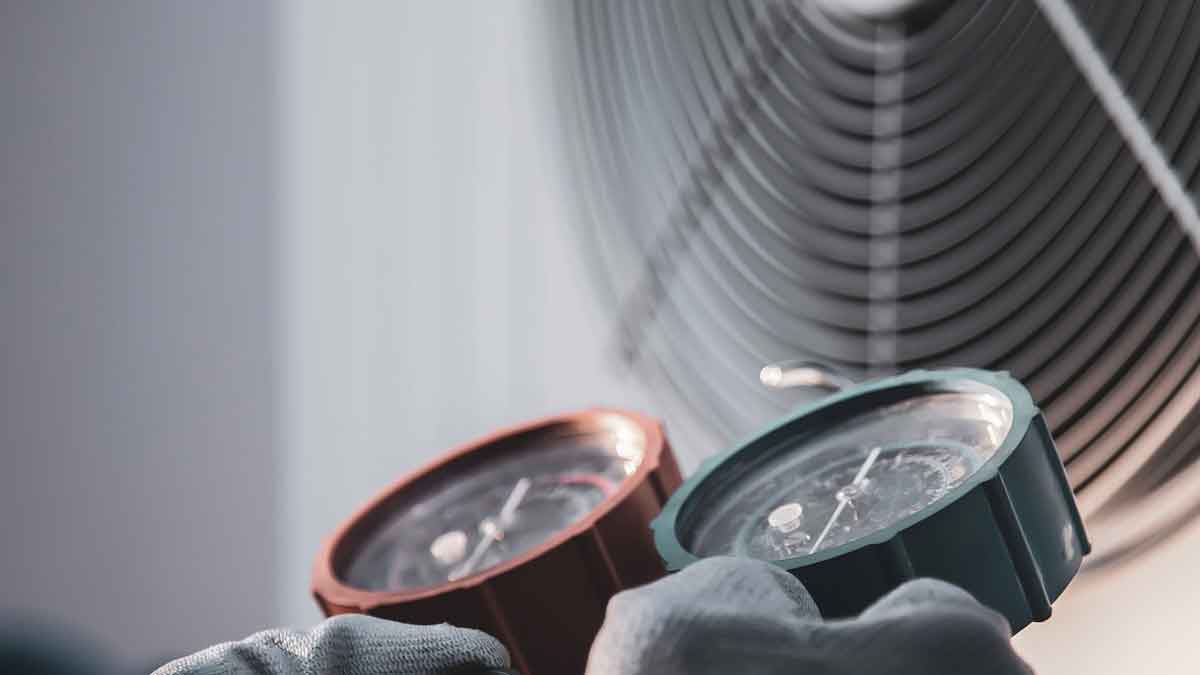 Proudly Serving Southern Colorado.
Fort Collins to Fountain, Monument to Woodland Park.
---
Office
2520 Brady Dr.
Colorado Springs, CO
80917
Office Hours
Mon-Fri: 8am – 5pm
Sat: 9am-12pm
Sun: Emergencies
Email
tools@truenorthheating.com isaac@truenorthheating.com
Telephone
Tel: 719-452-1800